Making an Impact Through Associate Training
How does training at your firm stack up?
At AltaClaro, we know how vital it is to have an impactful training program to achieve your firm's business objectives. More and more is expected from associates in this new environment. Providing them with a training program they not only enjoy, but also gain practical skills from, can make all the difference in enhancing associate performance & retention.
Learn more below on how we're helping these firms make an impact on their associates.

"We developed some relationships which will keep us coming back. I'm excited to partner with AltaClaro as they expand their capabilities and frankly, the need for training will not diminish."
Joshua P. Hollingsworth
Partner, Chair of the Private Equity Team

Nationally ranked Am Law 100 firm, Barnes & Thornburg, partnered with AltaClaro in 2020 as they tackled their non-billable "to-do" list in the thick of COVID. The firm was able to take some down time to further vet potential training programs, and ultimately decided on AltaClaro as their partner. Hear from Partner and Chair of the Private Equity Team, Joshua P. Hollingsworth as he further dives into Barnes & Thornburg's relationship with AltaClaro.
Why training as a top tackle item? "The number one piece of feedback we get from our associates is the desire for more feedback and more training. AltaClaro allowed us to provide a solution for both. The biggest difference we've seen since partnering with AltaClaro so far is associate satisfaction. It was universally well received by associates."

What was training transactional lawyers like before AltaClaro? "We had no formal training program, but put material and presentations together from time to time. There was very little consistency, no measurement, no feedback, and no follow-up."
What surprised Barnes & Thornburg most about the experience? "It was easy to implement from an administrative perspective. Our prior training program was very informal, inconsistent, and depended not only on the partners, but the partners particular workload at any given time."
"I think this is a gamechanger for training. Associates can benefit from the guidance of real practitioners and learn in a low stakes environment."
"I developed practical legal skills that went far beyond the legal training provided in law school. I particularly enjoyed the opportunity to work on corporate transaction assignments that were similar to what a law firm associate would expect."
"After these courses, you could come into a firm on day one, start diving into the documents, and provide meaningful input to the deal team. While [other courses] focus on the theoretical or updates in the law, this focuses on the practical and gives you a toolkit to jump-start or refresh your practice."
"We love working with AltaClaro. What a great tool and enhanced learning medium, especially in remote work settings. Thank you!"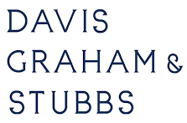 Based in Colorado, Davis Graham & Stubbs serves clients around the world across a variety of industries. Having a partner in AltaClaro has provided their associates the opportunity to ask the "Why?" behind key decisions and questions, giving them the confidence to execute when it mattered.
Kelsey Swagger, an associate with Davis Graham & Stubbs said, "The course allowed me to work through junior associate-type assignments without the pressure of time or urgency of a deadline, and with the ability to ask questions without fear of wasting a senior associate's or partner's time, or looking silly. "
Practicing attorneys providing feedback in the moment and leveraging their own career experience also provided a leg up for Kelsey in the real world. She went on to say, "The course videos, materials and live sessions were thoughtful and provided detailed explanations on why documents are drafted the way they are. Often times as a junior associate, there isn't ample time to ask "why", resulting in the inability to think critically about the same issue or document in the future but under different sets of facts and circumstances."
"AltaClaro provides our corporate associates with an innovative and effective training model that facilitates the transition to a law firm environment by preparing them for complex transactions in any industry. At DGS, we are attuned to the challenges that new attorneys face, and we want to set our corporate associates on the path to success from the start."
Brian Boonstra
Partner & Chair of the Finance & Acquisitions Department

Curious to learn more about AltaClaro?
Pick a time and let's meet!
AltaClaro Learning is rocket fuel for legal skills training. Learn from practicing attorneys using a unique experiential framework based on education science, with mock transactions and live feedback.